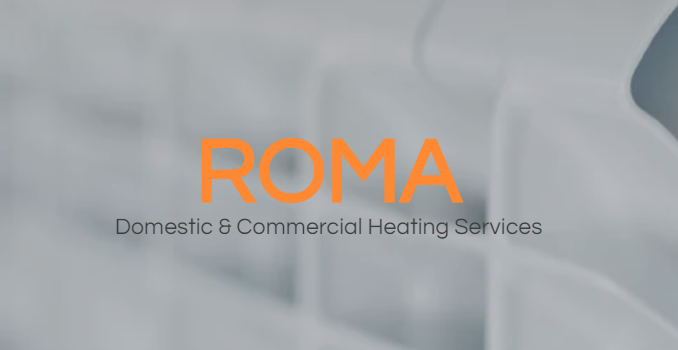 About ROMA Heating
ROMA Domestic and Commercial Heating Services Ltd is a trusted, professional, family-run company of heating engineers based in Milton Keynes, with over 30 years' experience in central heating installation, servicing and repair.
When you are looking for a heating specialist it is essential that you find Gas Safe engineers who prioritise safety and high standards. We specialise in all types of central heating systems and plumbing work. All of our engineers hold recognised trade qualifications and are Gas Safe registered.
We are proud of our team of engineers and promote best practice in everything we do. To this end we are members of the following professional bodies:
Gas Safe
Institution of Occupational Safety & Health
NICEIC/ELECSA/ECA Training
City & Guilds
We believe that every customer is entitled to a high quality, safe service from their heating engineer and we are happy to help with jobs of all sizes. From a minor boiler repair issue to full central heating installation, we are on hand to help you to resolve your heating problems.
Approved & Trusted
We are trusted and approved by a number of regulators in the sectors that we work within.
Brands We Work With
We are approved installers of most of the well-known manufacturers. Take a look below at just some of the manufacturers we've worked with over the 30 years we've worked in the industry.
We're Ready,
Let's Talk.
Contact Info
ROMA Domestic & Commercial Heating Services, Willow Way, Milton Keynes MK2 2JX
We strive for excellence in everything we do.
Customer Testimonials
"We would highly recommend ROMA Domestic and Commercial Heating Services Ltd. Rob and Mark were great chaps. They spotted the issue with my underfloor heating manifold and fixed it within an hour. They are so honest and reliable. If you got any issue with your heating and plumbing I will call Rob and Mark. 100% Thank you once again Rob and Mark."
"Prior to commencing work I was explained what it would involved and why, cost and approximate time. Robert ant Mark worked very well together, they were very professional. I felt I could trust them. Above rating summarizes my satisfaction with the job that was on underfloor heating and cylinders."
"Mark was friendly and professional from start to finish, even patiently waiting for my nosey dog to check him out before slipping his overshoes on. He carefully moved and replaced a basket that was in the way of the service and explained anything I needed explaining. 5* service all round and I look forward to working with ROMA domestic and commercial heating again!"
"I highly recommend, they came out and fixed our boiler while they were supposed to be off over the Christmas period. Can't thank them enough!!"
"Hi yes i just had central heating engineers here, emergency help. excellent men , straight in sorted the job and i then calmed down, i can highly recommend them, Very nice gentlemen and very good service so thank you both, and yes the lady on the phone,his wife, was great as well, would recommend for sure, great stuff and thank you again."
"We have used ROMA Heating Services for some time now and i cant fault and expertise on offer. That said i can honestly say that the engineer we worked with was both knowledgeable and extremely helpful. In the past we have had a variety of companies in which typically cut corners when servicing and replacing vital components. The engineer was so thorough with his inspection, and work carried out that we simply would not go anywhere else.Thank you for the exceptional service and we look forward to continued business!"
"Excellent service, friendly and efficient at competitive rates.Happy to recommend."

We Are Gas Safe Registered
WARNING: "Two thirds of illegal gas work carried out in homes found to be unsafe"* – we're fully Gas Safe Registered. Book our services in confidence today! Call us on 01908 041 173.